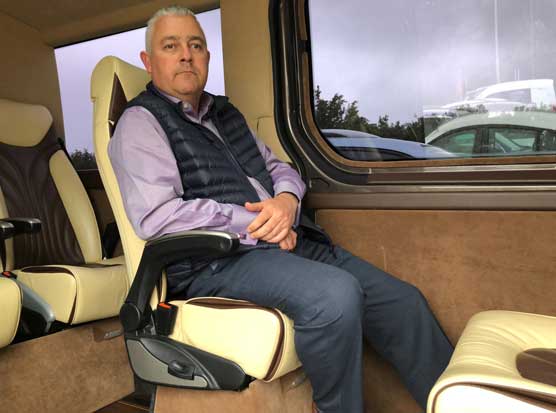 I'm Justin Scrutton, I have been in the private hire business for over 20 years. On my journey I have worked as a minicab driver, then a wheelchair accessible Taxi driver on the Dartford Taxi ranks.
It was here I realised I need more – both as a challenge in life, but most importantly, to survive, as there was simply no money working the ranks.
In 2004 I started out Justin Time Travel. Using the knowledge, I gained along the way, learning what passengers like and dislike about the trade.
With this, I took the positive things such as professionalism, punctuality, friendliness and focused more or not doing the negatives, such as poor attitude, treating your passenger as a 'parcel' in your car, rather than an actual Human being, lateness, uncleanliness – the list goes on, believe me!
I started out posting business cards through doors, advertising in Yellow Pages and Thomson Local.The following year was enough to get me off the Taxi ranks and grab the opportunity to expand. Using the drivers I knew back then, and several whom have joined us along the way, we are proud to be where we
are now.